The Long and Faraway Gone Blog Tour and Review
The Long and Faraway Gone by Lou Berney
Publication date: February 10, 2015 by William Morrow
Source: publisher via TLC Book Tours for an honest review
Description:

In the summer of 1986, two tragedies rocked Oklahoma City. Six movie-theater employees were killed in an armed robbery, while one inexplicably survived. Then, a teenage girl vanished from the annual State Fair. Neither crime was ever solved.

Twenty-five years later, the reverberations of those unsolved cases quietly echo through survivors' lives. A private investigator in Vegas, Wyatt's latest inquiry takes him back to a past he's tried to escape—and drags him deeper into the harrowing mystery of the movie house robbery that left six of his friends dead.

Like Wyatt, Julianna struggles with the past—with the day her beautiful older sister Genevieve disappeared. When Julianna discovers that one of the original suspects has resurfaced, she'll stop at nothing to find answers.

As fate brings these damaged souls together, their obsessive quests spark sexual currents neither can resist. But will their shared passion and obsession heal them, or push them closer to the edge? Even if they find the truth, will it help them understand what happened, that long and faraway gone summer? Will it set them free—or ultimately destroy them?
My Take:
When the opportunity to participate in the blog tour for
The Long and Faraway Gone
was presented to me, I was eager to read and review the book for a few reasons: much of the story takes place in Oklahoma City and the author teaches at a couple of universities in Oklahoma - including my Alma mater, University of Oklahoma. The premise of the story intrigued me and I thought it might be fun to read a novel that takes place in Oklahoma.
So, even though I originally wanted to read it mostly for nostalgia, I ended up being drawn into the lives and tragedies of Wyatt and Julianna from the very first chapter. I enjoyed the way the story jumps from 1986 to 2012 and from Wyatt's to Julianna's perspective. For me, it was a nice blend of history contrasted with the changes in scenery and the growth of the characters.
Wyatt and Julianna were both affected by two separate crimes that took place a few months apart in 1986 in Oklahoma City. Both crimes were violent and shook up the city, but were not related except for the unanswered questions. Wyatt can't figure out why he was the only one left alive. It just doesn't make sense. And Julianna just can't stop trying to find out exactly what happened to her sister all those years ago.
The Long and Faraway Gone
is a difficult book to discuss without ruining the story, the slow unfolding of information. While the plot itself is engaging and exciting, I thought the character development and exploration was also extremely well done. Besides Wyatt and Julianne, there are several really interesting supporting characters; some of these characters are from 1986 and some are from 2012, but they all feel real and complex.
I really loved the detailed descriptions of life in Oklahoma City during both time periods - Berney is obviously
very
familiar with the area. His descriptions of the state fair made me smile (and then cringe) in recognition. I especially like the descriptions of summer and the storms - anyone who has lived through spring time storms in Oklahoma will recognize his descriptions.
I won't say anything about the end of the book except to say that I found it to be quite satisfying, if not quite what I was expecting when I started reading the book. I have already recommended this book to several people, but I will be hanging on to my copy because I foresee a reread in the near future. I can - and will -- recommend
The Long and Faraway Gone
to pretty much anyone who enjoys reading crime fiction, thrillers, mysteries, or general fiction. I would say it is probably one of the best books I have read in a while. I think the book should get bonus points for the title alone -- I just love the title.

Purchase Links
About Lou Berney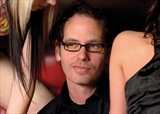 Lou Berney is an accomplished writer, teacher, and liar who has written feature screenplays and created TV pilots for Warner Brothers, Paramount, Focus Features, ABC, and Fox, among others. His short fiction has appeared in the
New
Yorker
,
Ploughshares
, the Pushcart Prize anthology, and other publications. His first novel,
Gutshot Straight
, was named one of the ten best debut crime novels of the year by Booklist and nominated for a Barry Award.
Find out more about Lou at his
website
, and follow him on
Facebook
and
Twitter
.
Lou's Tour Stops
Tuesday, February 10th:
No More Grumpy Bookseller
Wednesday, February 11th:
The many thoughts of a reader
Thursday, February 12th:
A Book Geek
Friday, February 13th:
Vivacious Hobo
Monday, February 16th:
BoundbyWords
Tuesday, February 17th:
Time 2 Read
Wednesday, February 18th:
More Than Just Magic
Thursday, February 19th:
Kritters Ramblings
Monday, February 23rd:
Mockingbird Hill Cottage
Tuesday, February 24th:
A Bookworm's World
Wednesday, February 25th:
JulzReads